Visiting Parents Program and New Parents Package
The Visiting Parent Program is made possible by a generous grant from The Calgary Foundation.
Ups and Downs provides a variety of services to the parents and friends of people with Down syndrome in Calgary and Southern Alberta.
In addition to connecting new families to Calgary with the Down syndrome community we also prepare the New Parent Guide for parents of newborns with Down syndrome and parents who have received a prenatal diagnosis. We also sponsor workshops and seminars, publish a quarterly newsletter, and host various social events throughout the year.
Since the parents in our group have already had experiences similar to those you may be facing now, you can find an abundance of practical advice waiting for you through our group and particularly from the parents in our Visiting Parents Program. The Visiting Parents Program is comprised of trained volunteers who willingly give their time because they remember what is like when they were told their baby had Down syndrome. They will be happy to listen to your concerns, answer your questions and share with you what life has been like for them and their families.
To contact a Visiting Parent in Calgary, just call Ups and Downs at 403-289-4394 or have your nurse or a friend call for you. Even if you live outside Calgary, we can arrange for one of our Visiting Parents to connect with you.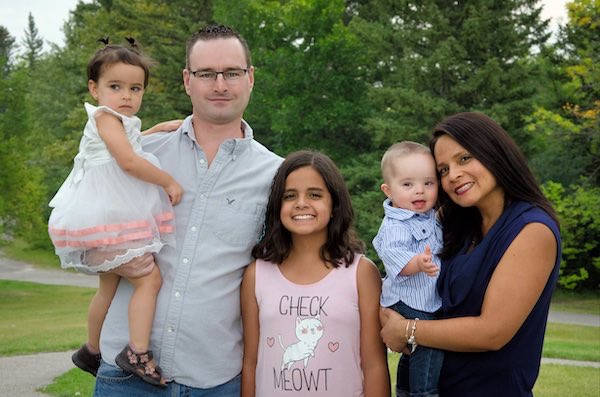 "On November 14, 2016, we heard the words that hit us like a ton of bricks and the diagnosis that changed our lives forever: "Your results have tested positive for Trisomy 21. Your baby has Down syndrome. I'm so sorry. You have the option to terminate the pregnancy". Many tears followed on the days after. So much grief and "I'm sorrys" from everyone around us it almost felt like instead of bringing a new life we were bringing a reason to mourn.
That changed the day we talked to Adam at Ups and Downs though. Adam was the first person to say "You're having a baby boy; congratulations!". The words felt like a balm on our broken hearts and from there it all looked better. Through Ups and Downs, we met wonderful families with children with Down syndrome and we learned that despite some additional challenges to parenting a typical child, we were still going to have a happy life with our son and that we were not alone. On April 14, 2017 we met our son Jason and our journey with him started. Ups and Downs is huge support for our family; from the family events that our kids love, to the mom's and dad's night out, we know that we can reach out and get the support we need to get though the medical interventions, therapy and challenges that we may experience along the way.
Jason has brought to our family not only unconditional love and acceptance but also such a wonderful support circle. Ups and Downs is a great organization and our family will forever be grateful for having them as a big and important part of our lives."
– Rossana & Andrew Berry
Visiting Parent Co-ordinator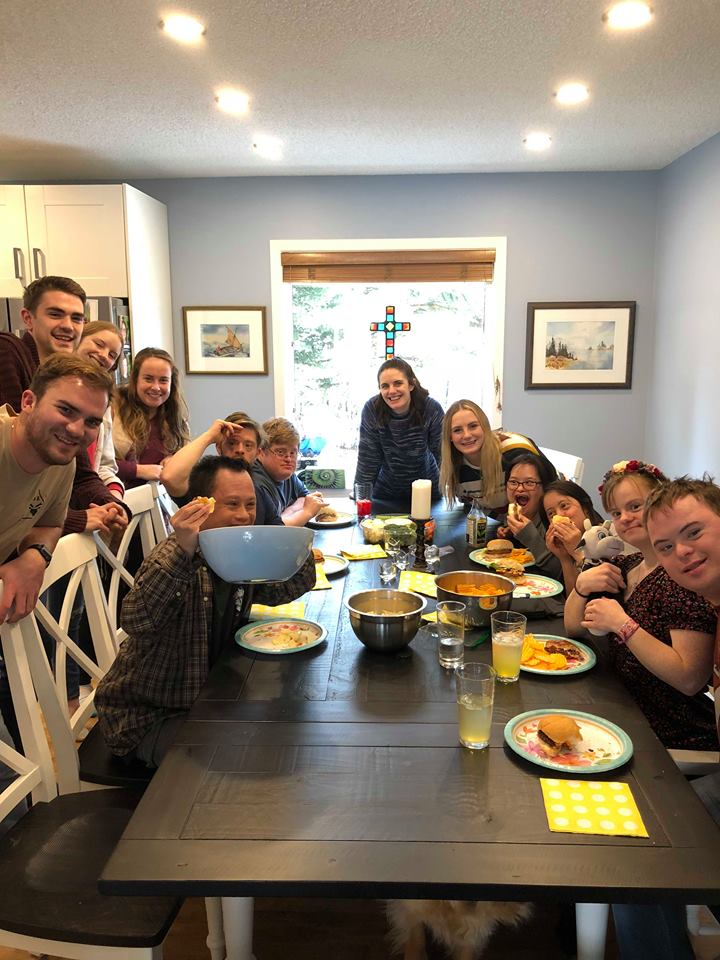 Ups and Downs Appreciates Support From: